The party for every genre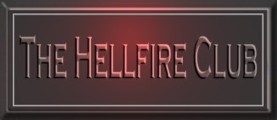 New To Swinging
If you are new to swinging or just curious, our parties are designed to put you at ease and there is never any pressure to participate. The atmosphere is friendly and not dissimilar to a smart night club.
On arrival, you will be shown around the Club, by one of the hosts; introduced to other members, if you wish, and staff are available throughout the evening to offer help and advice.
You can ask any questions about the Club, or swinging in general, on the application form, via the `Join Us Here Button`, bottom centre of this page!
Membership & Fees
We are a private members Club and membership is required to attend our parties. Life Membership is currently:
£15 per couple & Single Gentleman
£5 per single lady
In order to encourage early arrival at certain parties, we offer a special price of just £10 for couples arriving at the Club, by 10:10pm. non members, can obtain the discount, when making their first visit, to a qualifying event, and completing membership.
Single Gentlemen.
Numbers are limited and there are couples only events. All single gentlemen must be members, provide a detailed description and photo.(See Single Gentlemen information on this page).
Fees vary for the different parties and can be found by visiting the Future Parties Page and viewing the individual party pages. When you select a party, via the party selector, on the Future Parties Page, we will send confirmation, with Dress, fees, timings etc.
If you visit this site regularly, you may need to refresh your Browser for latest party dates! F5 for I.E. Email us if you cannot register @ The Hellfire Club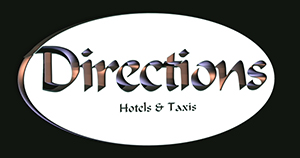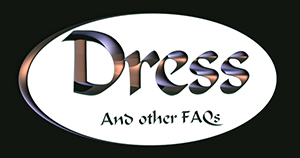 **NON MEMBERS**
Register here if yoiu wish to receive membership and Club information, without booking a party.
You can also register for membership and a party in one go, via the party registration boxes below. Just choose the party you wish to attend and fill in the form, selecting `Non Member`. If you register for more than one party on subsequent forms, select `Member(s) or previously registered`

**MEMBERS**
SELECT UPCOMING PARTIES IN THE BLOCKS BELOW
(THERE IS A DATE SELECTOR FOR FUTURE VERSIONS OF THE SAME EVENT).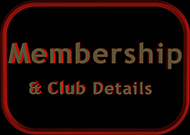 2nd, & 5th friday`s
Next: 8th August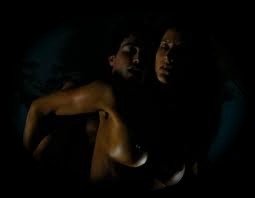 Timings: 9:30pm-2am (Last entry midnight)

Get your weekend off to a great start with our amazing Couples offer, £10 entry, extended from 9:30-10pm.

Couples £25 after 10pm
Gents £35 before 11pm and£45 after 11pm.
Single ladies FREE entry.
Dress: Erotic, smart, Summer Dress Code Active.
Dress Detail...

Latest Club News
MASQUERADE SUMMER BALL THIS SATURDAY!

**Double Needy Girl Special On Wednesday!**
(Needy Girls are members seeking multiple SG)

NEWBIE Couples! FREE membership, between 3pm-6pm at any Wednesday or Thursday
Brief Encounter!
Popular friendly and intimate, this is the ideal way to see if The Hellfire Club is the Club for you!

BRIEF ENCOUNTER BBQ WEDNESDAY`s
BBQ cooked by our own professional chef.
Quality food , just £4pp for all you can eat!
Also, FREE Life Membership for Newbie couples
from 3pm-6pm

Hellfire 5th Birthday Party 4th October



**NEW TO SWINGING OR SWINGERS CLUBS?**
We have fantastic members (In every sense)! They are fun, good looking, naughty and not cliquey. The Club staff are friendly & helpful and our emphasis is on giving you a great experience!
There is never any pressure tp participate and there are Early Bird offers for couples at every party, including FREE Life Membership at Brief Encounter,
from 3pm-6pm.!

Timings: 9:30pm-2am (Last entry 12:00am)
Strictly No Single Gents Unless Invited by, And Accompaniying, A Couple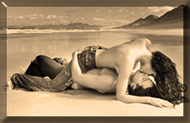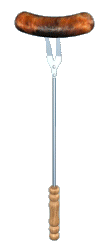 Summer Dress
Clean smart Cut Offs, Sandals & T Shirts for Brief Encounter & Something For The Weekend.
Swimwear may be worn on the Raised Garden & In Courtyard
When hot, no ties or jackets required for Masquerade Ball.

Every
Wednsday & Thursday!
*Needy Girl Special Wed 30th July & Peters BDay BBQ*
TIMINGS 3pm-11pm, last entry 9pm, now 8hours
Dress: smart casual, erotic Dress Detail...

**FREE Membership For Couples**
From 3pm-6pm every Wednesday & Thursday!

Couples £20, Gents £35, Single Ladies FREE
(£4 pp extra on BBQ Wednesday`s )
A busy and naughty party every Wednesday & Thursday! With regular ladies fantasy specials!
THIS PARTY IS IDEAL FOR NEWBIES


Summer
BBQ WEDNESDAY`s

Quality Food Cooked By Our Own Professional Chef
Eat when, and how much you want, for £4pp, added to the entrance fee.
Soak up the sun on our raised garden, now with all surround LED night lighting!
Summer Dress Code
CLEAN SMART Cut Offs,
Sandals, Trainers, T Shirts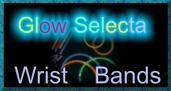 AllBarNone
AllBarNone: Saturday 26th July
Timings 9:30pm-3am, last entry 12:30pm

From Greedy Girl to BDSM, every genre is welcome.
Swingers (of course), Fetish, Bi, BDSM, Shibari (rope), Dom, Sub, Greedy Girl (New special area for GG), Voyeur etc
with guest exponents at each event! All are welcome.
Special Discounts:
Couples £20 until 11pm, £35 after 11pm
Single Ladies Free until 11pm, £10 after 11pm
Single gents £40 until 11pm £50 after 11pm
Dress: Min Smart sexy: No T shirts or trainers
Dress Detail..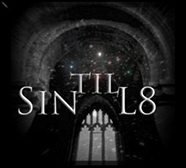 Sex On The Beach
Timings: 9:30 3:00am (Last entry 12:30am).
**COUPLES EARLY BIRD OFFER, £20 From 9:30-10pm**
Couples: £35 after 10pm
Single Gents £45 before 11pm , £55 after 11pm
Single Ladies £10

Dress:Beachwear, smart casual!

Next 16th August
Every 3rd Saturday 9:30-3am (Last Entry 12:30am)

This is our fabulously sexy Fetish , BDSM and Swingers Party,with a £10 Cash-back for Couples From 9:30-10pm

£20 pp (£25 after 11:30pm)
Single gents not in Fetish £35 (£55 after 11pm)

A Party For Pervacious Ladies & Pervect Gentlemen
At Your S&M!
Dress: Fetish, Erotic, no blue jeans, trainers T shirts
Summer Dress Code Dress Detail...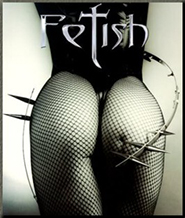 Saturday 21st Dec 2014
Dress
Xmas Fancy Dress, Monks, Nuns, Bishops or, for gentlemen, not in fancy dress: Suit, Black Tie, Mess Dress or Uniforms . No jeans please.
Couples £50: Please pre register via the `Register Here` button on this page!

£40 with GropeOn
GropeOn is a Xmas & New Year Discount
(You can use GropeOn for Xmas only or, Xmas & New Year)
Single ladies £15

Single Gentlemen £60 pre registered
You must pre register and spaces are very limited!

Simply The Best Swingers Xmas Party; Don`t Miss It!


Date TBN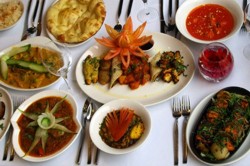 Diners Night
Diners Night includes a fabulous meal, prepared by the Shahin, one of the finest Indian restaurants in the South Of England and served, in The Hellfire Club. The meal is followed by an Erotic Murder Mystery Party.
If you are interested in more details, please register; it does not commit you to attend, but helps us gauge numbers!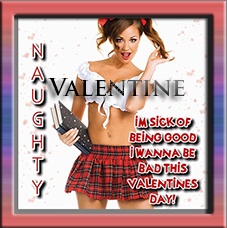 Valentines Day Party
Saturday 14th February 2015
Register Below
Timings 9:30-3am (Last entry 12:30am)
Don`t miss Valentines Party at The Hellfire Club
COUPLES EARLY BIRD 9:30-10pm £25
After 10pm £35
INCLUDES A HALF PRICE VOUCHER FOR SATURDAY 15th FOR: COUPLES, SINGLE LADIES & GENTS!
Single Ladies £10
Single Gents: £45 pre registered and before 11pm, £55 after 11pm
Dress: Valentine`s, sexy erotic fun!
Gents Minimum Smart Casual (No blue jeans, T shirts or trainers)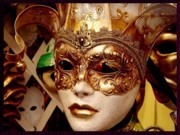 Saturday 2nd August

Timings: 10pm-3am (Last entry 12:30am)
WITH OUR AMAZING COUPLES EARLY BIRD OFFER
FROM 10PM-10:10PM, £10
Couples £35 10:10-11pm, £45 after 11pm
Single ladies £15, Single Gents Pre registered £45, £55 not registerd prior to 4pm on the day of the party or any entry after 11pm.
Dress: Smart, erotic Black Tie, Mess Dress, Suit, Uniforms, etc minimum, smart trousers and shirt; absolutely no jeans please
Summer Masquerade Dress Code (see on right)

THIS PARTY IS IDEAL FOR NEWBIES
We Are The official venue For The Erotica Swingers After Party
Next Party In 2014 Date TBN
Couples £35
Single Ladies £10
*Single Gents: £40 until 11pm-£55 After 11pm
£10 Discount For Couples & Single Ladies
From 9:30pm-10pm
Dress: No Sexy, smart.. NoTrainers or T Shirts Please!
Summer Dress Code
Detail..
.
THIS PARTY IS IDEAL FOR NEWBIES!
Couples Night
Friday 22nd August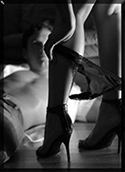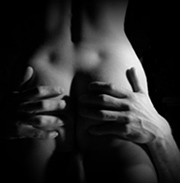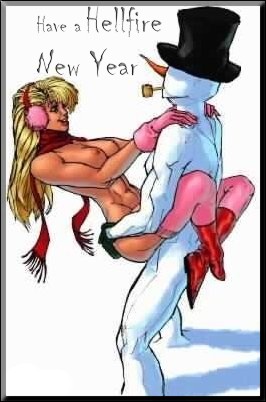 See in 2015 at The Hellfire Club
10pm-3am (Last entry 11:50)
Pricing

Couples £50 pre registered,
**Newbie Couples £5 Life Membership**
(between 9:30-10pm)

Single Gentlemen: £55 pre registered, £75 after 28th Dec or entry after 11pm
.Single Ladies £20.

New Years Eve Ball